International Workshops 2018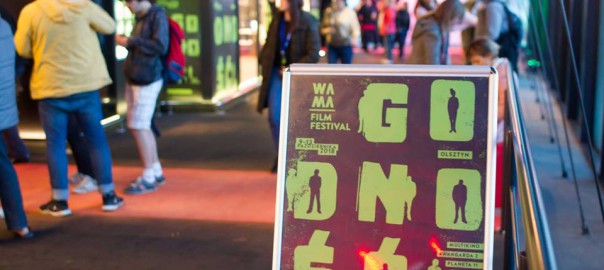 This autumn gave young Ukrainian cinephiles another unforgettable trip to Olsztyn, the picturesque Polish city, where for the third year in a row young people from different countries come to share cinematic experiences in the framework of the projects AdVenture – Youth Adventure in Social Advertising and Polsko-Ukrainskie Warsztaty Reportazu Filmowego. The organizer of this creative film event is the WAMA Film Festival. The annual exclusive partner in Ukraine is Cinemahall.
There were participants from Ukraine, Poland, France and Lithuania. The mentor of the workshops was the ambassador of the WAMA Film Festival, the world famous film director Jerzy Hoffman.
The main theme of the film festival and workshops this year was human dignity. Based on this topic, the participants, under the supervision of experienced mentors, created stunning short films that are worthy of large screens and famous film festivals in the course of a week.
In addition to the invaluable experience, educational lectures and workshops, this trip gave a lot of smiles, laugh and fun. It connected such different and so similar at the same time dreamers from different countries. Despite differences in culture, customs and mentality, they all speak the same language – the language of cinema.
The works of the participants of the project AdVenture – Youth Adventure in Social Advertising:
https://www.youtube.com/watch?v=uQLEoBqJROc&t "That is a tree"
https://www.youtube.com/watch?v=k1JYG7gPFNA "#famousfakecake"
https://www.youtube.com/watch?v=-EZVRagE54w "Sound of … two souls"
https://www.youtube.com/watch?v=hIn9Y75Wurs "May I have your attention please ?!"
https://www.youtube.com/watch?v=O5wVyu8grYQ "Share"
The works of the participants of the project Polsko-Ukrainski Warsztaty Reportazu Filmowego w Olsztynie:
https://www.youtube.com/watch?v=suurZd8J9Ss "L"
https://www.youtube.com/watch?v=T43AhFHRiMo "Beauty"