Film and TV projects support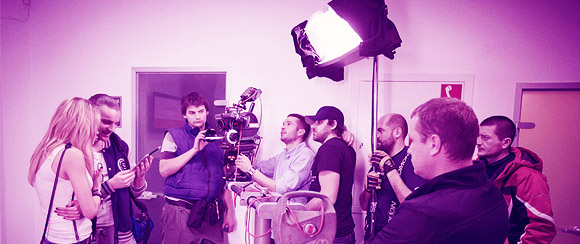 Shooting a movie? Let "CinemaHall" help you!
The following support is provided:

search of team and equipment,
informational support,
organizing casting calls,
PR,
non-commercial distribution ("CinemaHall distribution" project),
consultancy, etc.
Examples:
Coorganizing of a premiere of a film "Red necklace" in Dnepropetrosvk
Organizing casting calls for the film "Unforgotten shadows" in Kharkov and Dnipropetrovsk, meeting with a director, orginizing press-conferences in information agemcies, etc.
Among projects supported: 
"Scars", "A strange feeling", "Ivan Strong", "A common thing", "Eastalgia", "Asian adventure", "Hole", "Running. Different view", "Dante ft Olga Zivinda – Time", "TransFORMAtion", "Manifesto", "Oriole", "From Ukraine to Australia", "Hunting hawk", "I love my job", "Silicone", etc.
To apply send synopsis of a film and contact information of producer/producer company at info@cinemahall.org.