2016/07/13
Partner's news
Rivne International Film Festival "Dream City" 24-28 August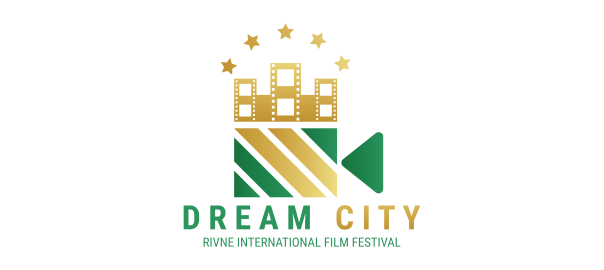 Location : Rivne City
Grand Opening : the 24th of August – Independence Day of Ukraine
Grand Closing : the 28th of August – The Day of Rivne
To help tourists and visitors from all over the world to make a sort of pilgrimage, to persuade them into crazy world of film, in which they can choose the city of your dreams among all of them, while keeping attention on this shorties, leaving thoughts about work, study and all sorts of everyday concerns. To introduce Rivne City in an unusual way for all the guests, where inhabitants are trying to turn it into a Dream City, the city with a comfortable stay for all. To share an information about Ukraine, her creative achievements, integration of Ukrainian culture into the global and European cultural space.
Rivne International Film Festival "Dream City" will be held for 5 days between two favorite holidays of inhabitants of Rivne. At this Film Festival will be selected the works of different genres that are distributed on sections in which there are bands that disclose a variety of aspects of the settlement from the big city to a small town, their uniqueness and originality. All histories can happen in any city, no matter if it would be real or fictional, the main characters could be inhabitants or even visitors, who would do some deeds or any actions to change it into Home of their Dreams, the city where everyone would feel comfortable in all aspects of life, especially social, economic, linguistic, religious, national and many others.
Official opening and closing of the festival will take place in Rivne House of culture (http://mbkrivne.info/, street Cathedral, 3D, Rivne, 33000 +3803622 21077)
Screenings of competition films: cinema "Era"(http://multiplex.ua/Poster.aspx?id=7, Gagarina street, 51, Rivne, 33000, +3803622 46411)
Festival Structure
Competition program (international and national competition)
Non-competition programs:
- retrospective
- special indications
Professional events, educational programs, conferences.
Organizers : Rivne regional organization of the Ukrainian Marketing Association.
Partners: State Agency of Ukraine of movie, Rivne city Council, Rivne regional local history Museum, Rivne state Philharmonic hall, city house of culture, movie theater "Era"
The Program for Rivne Film Festival
1) International Competition Program
- full – length fiction film
- short fiction film
- documentary short
- short animated film
- music video
- full-length fiction
- film short-length fiction
- film short-length
- documentary film
- short-length animated film
2) The National Competition Program:
- short films by Ukrainian producers
- short-length films of Ukrainian scriptwriters
- full-length fiction film of Ukrainian scriptwriters
Awards & Prizes
- The Grand Prix of the festival;
- First prize in each category;
- Second prize in each category;
- Third prize in each nomination;
- Audience award
Rules & Terms
All submission fees are non-refundable. We will not return your screening and exhibition copies. (If you can't make payment, write us and we will consider your case.) The Festival Directorate may deny participation to any film unable to meet the technical requirements for a public screening of good quality. The festival has the right to disqualify a winning film for any reasons, without having to explain the reasons to the submitter.
Please submit subtitles on all work except English narratives. Every film spoken in an language different than English must have english subtitles, since this is an international festival.We accept films of any genre and of any lenght. Submissions are possible only via Filmfreeway! We accept any film that has been completed after January 1, 2011. Films that have debuted online are ineligible. Our programmers and jury will make final decisions and notify filmmakers accordingly. All decisions are final and feedback for individual films is not available. CHANCES reserves the right to make any necessary changes in regulations or scheduling.
https://filmfreeway.com/festival/RIFFDreamCity
http://dream-city.org/